Increase throughput, reduce cost and grow revenue.
Margins in the Hard Drive processing sector have been under pressure for some time. As a result, we have designed GenesisXP to reduce operating costs, increase revenue, and ensure compliance.
How does it work?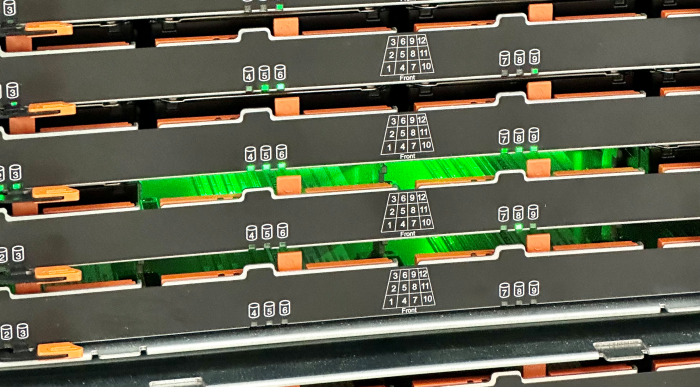 Genesis provides industry-leading technology and repair capabilities, not seen in any other solution. Uniquely, the functionality delivers unparalleled results with the highest possible yield. GenesisXP enables the expansion of your Genesis infrastructure by attaching additional Disk Enclosures (JBODs) for Test, Erasure & Grading.
What is equally important, failed drives from GenesisXP or passes at Grade B or C, maybe repairable. Genesis can recover and refurbish many of these devices. In essence; Increased throughput, reduced cost and revenue growth.
GenesisXP Server
All Genesis Systems (8, 16, 32, 64 & 96-Port) are compatible with GenesisXP. The XP solution is connected through a dedicated Server with four SAS/SATA (SAS 3G/6G/12G) outputs attaching to your chosen Disk Enclosures. The Server can be installed neatly in the Genesis cabinet, likewise externally in a Disk Enclosure cabinet of your choice. GenesisXP is compatible with all the major enclosure brands, except IBM StorWize.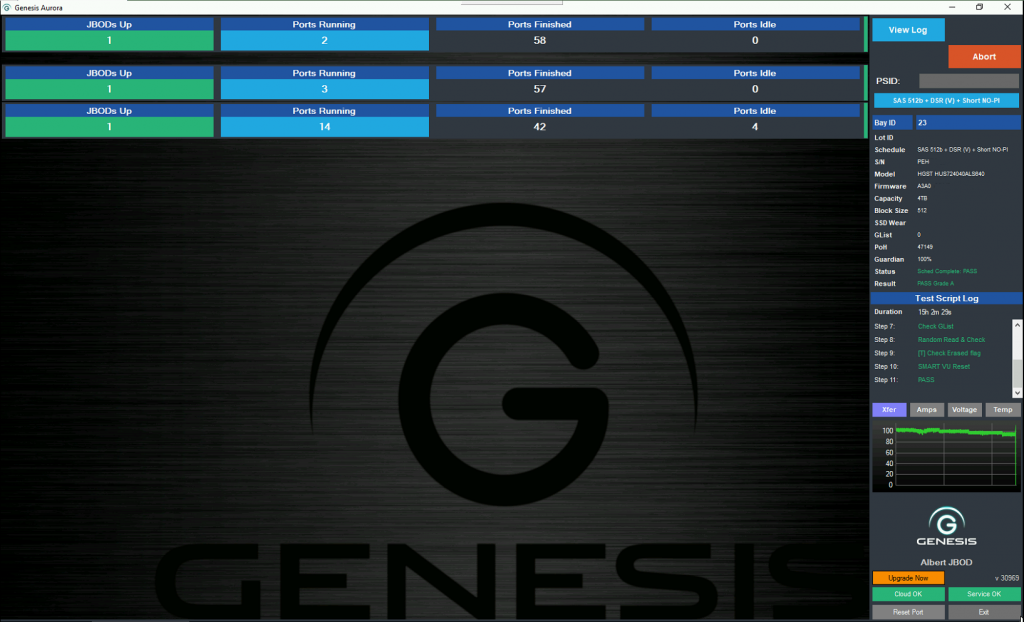 Integrated Solution & GUI
GenesisXP seamlessly integrates into the Aurora GUI/TouchScreen. Simply toggle through the enclosures to view individual drives on test. The Ultratest Online Web Portal is used to manage all test/erasure processes.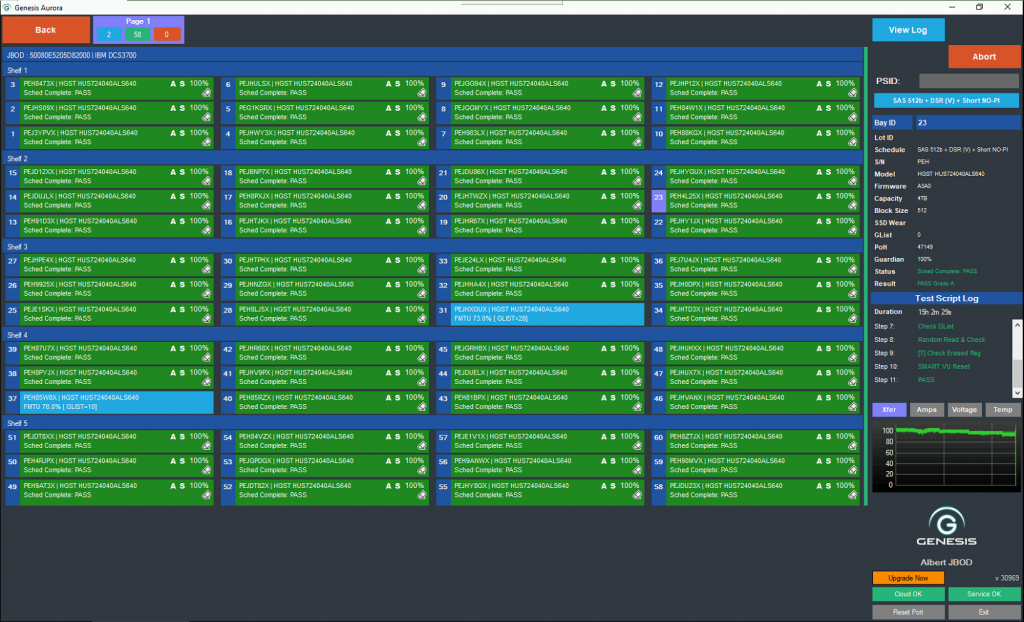 Licencing options
GenesisXP licensing is available for all Genesis configurations, providing additional concurrent active ports, of; 32, 64, 96 or 120+. Testing of over 120 drives is possible with potential performance deficits. Installation of additional servers will provide maximum test speeds. We would advise running additional GenesisXP servers to retain the highest possible speed.
Contact us for further information and pricing.