Genesis
The ultimate solution for processing volume Hard Drives and SSD.
Sustainability
Advanced repair and refurbishment techniques ensure Genesis delivers the highest yield of quality products fit for re-use.
Increase Health & Wealth
Using techniques used at the manufacturing point, Genesis delivers a superior Grade A product ensuring the highest revenues for re-marketing.
Data Erasure
Devices successfully processed by Genesis ensure the highest degree of data security in-line with the latest international certification standards.
The Product Family
The Genesis platform is highly scalable and can meet the needs of any organisation that requires regular processing of Hard Drives and SSD. It guarantees the complete erasure of devices to modern standards and utilises advanced techniques to provide the highest possible yields exclusive to Genesis.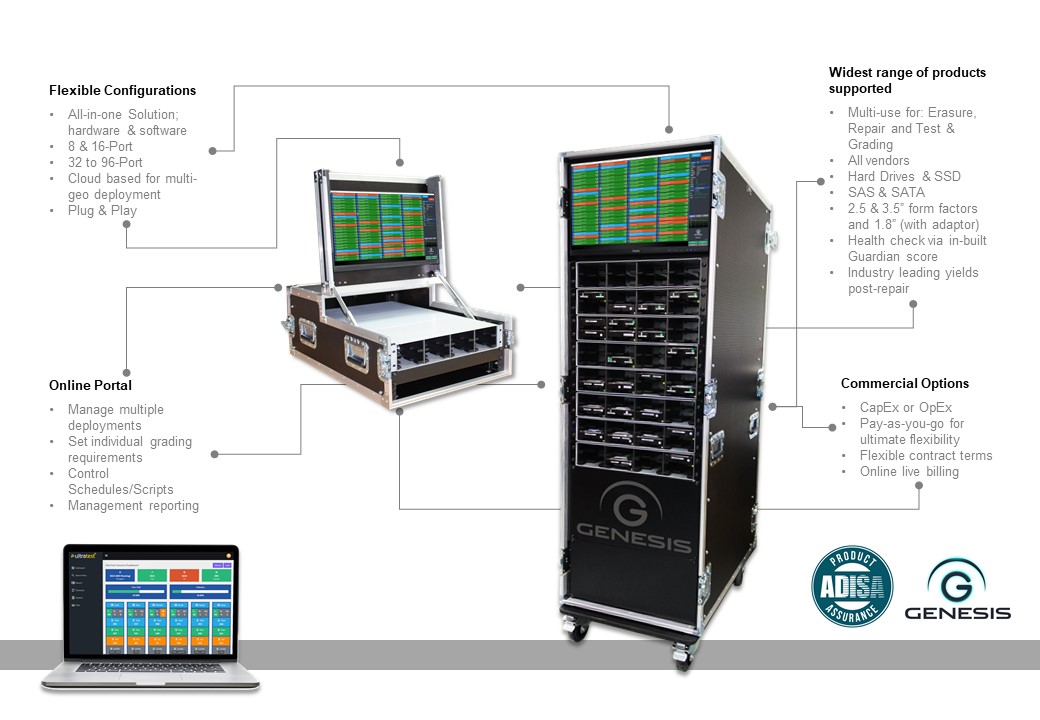 Genesis 8 & 16-Port
The Genesis 8 & 16-Port units are configured in a all-in-one easy to deploy flight case, The system can be use for organisations processing low to medium volumes, still with access to the full suite of functionality found in the larger systems.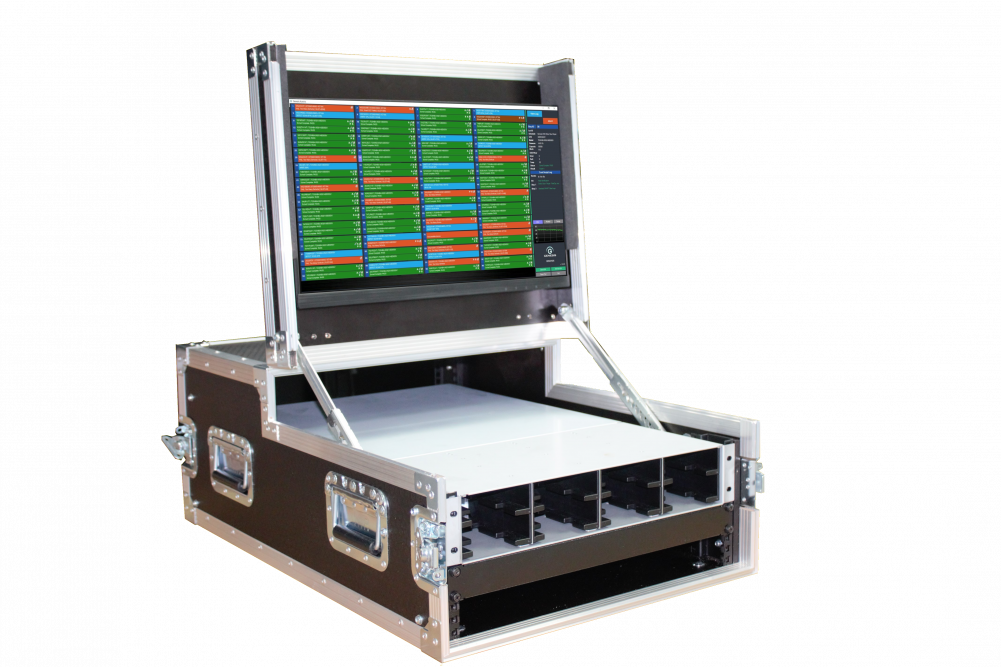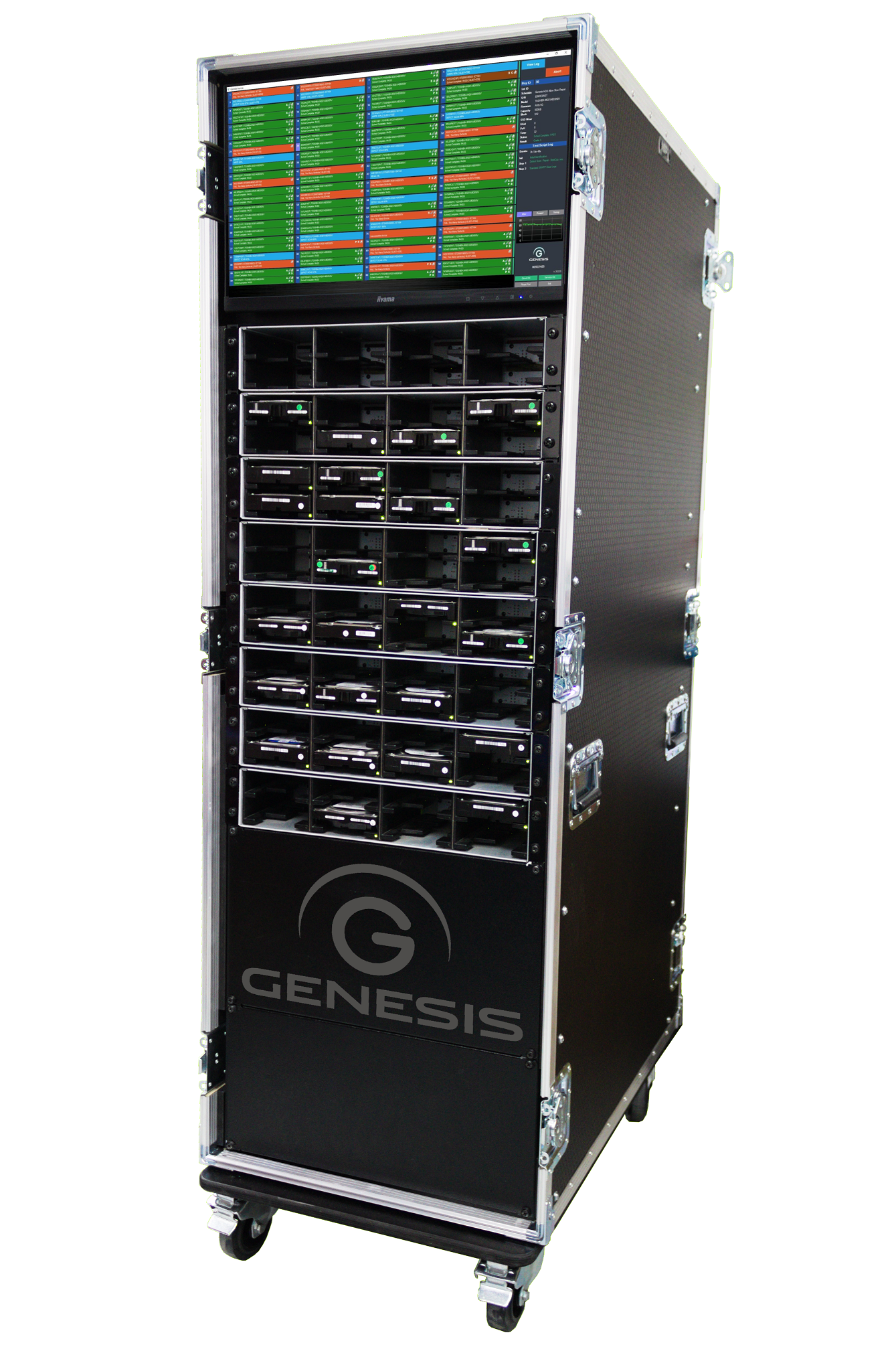 Genesis 32, 64 & 96-Port Systems
The larger units in the Genesis family deliver complete flexibility, allowing customers to upgrade their systems as their business needs grow.
The 96-Port system can process huge volumes of drives every month. Configured in a convenient flight case, the unit can be easily wheeled into place and simply requires power and internet connectivity to be up and running in seconds.